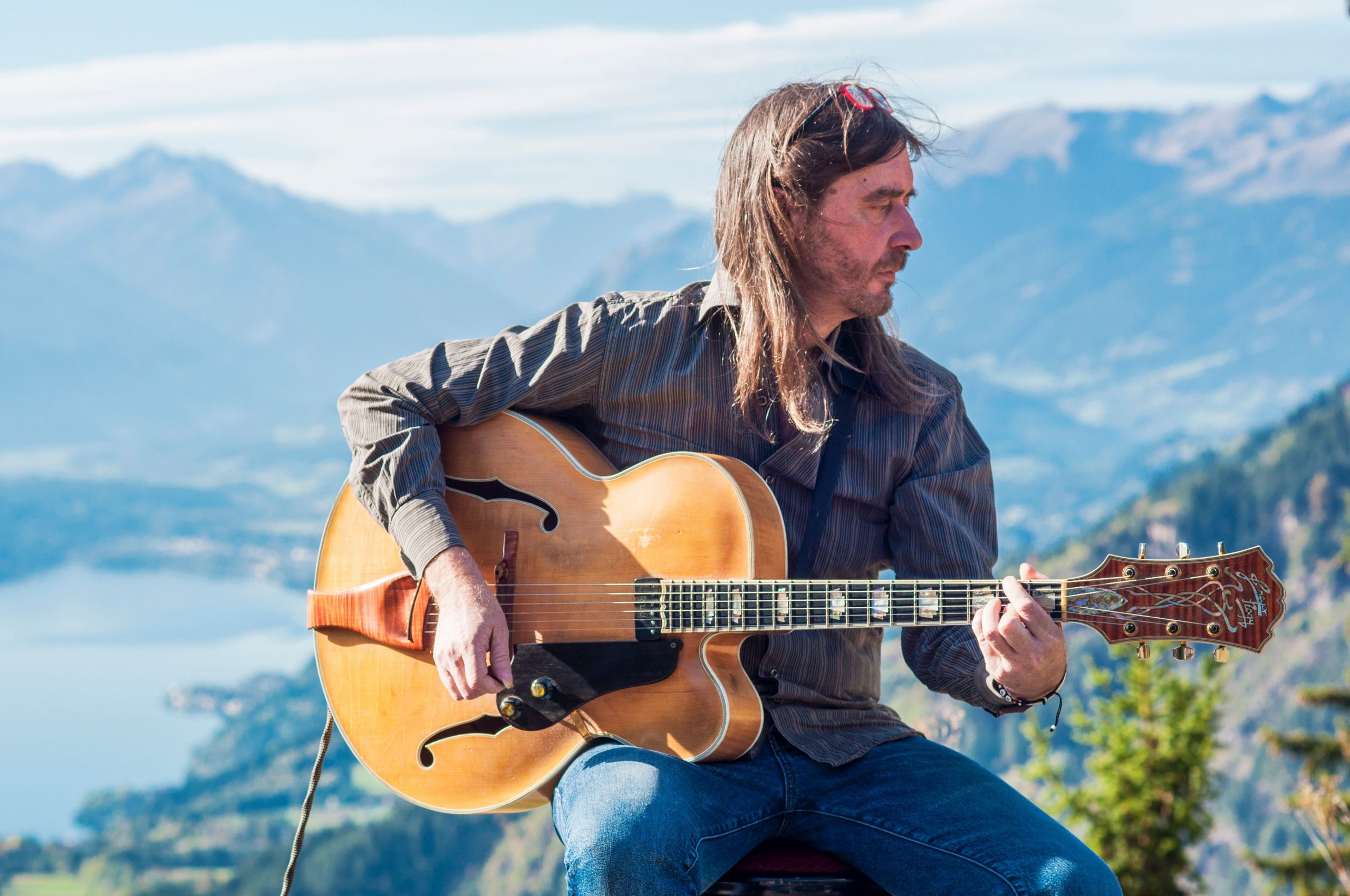 Out Now: Primus Sitter – Nature Sessions (#01)
A jazz-guitar solo performance between playful melodies and improvisations, accompanied, set and extended with live loops and ambient effects: Primus Sitter took a seat for the live concert outdoors at over 1,000m above sea level in the Carinthian Alps in order to capture the breathtaking backdrop as a video.
As the first edition of the "Nature Sessions" series, seven original compositions by the guitarist will appear on the PSI-Music label.
Sitter's striking guitar playing can be heard in band projects such as the "Upper Austrian Jazz Orchestra" or the "Talltones", while the "Nature Sessions" show Sitter for the first time as a solo artist.
Full video here: https://youtu.be/NJ5vUDBF8uc
Get the album here: https://bfan.link/nature-sessions